TOWN & COASTAL PROPERTY MANAGEMENT
SHELL BEACH PROPERTY MANAGEMENT
WE CAN HELP MANAGE YOUR SHELL BEACH RENTAL PROPERTY
We offer a full range of property management services tailored to you as an investor, homeowner, or landlord. We have an extensive porfolio with over 200 single family homes, townhouses, condos, and apartments in the Shell Beach area.

We specialize in full service property management and tenant services in Shell Beach and offer tenant services to help you find the perfect rental home. Please inquire today about our property management services in the Shell Beach area.
The Benefits of using Town & Coastal Property Management
No hassle management
Industry leading marketing tools
24/7 maintenance request handling
Prompt Response to Tenant Requests
Low vacancy rate
Short time on market
Industry specific local knowledge
What we do as your property manager:
Fill vacancies
Advertise your rental
Handle All Tenant Issues & Inquiries
Background and credit investigations
Application processing
Lease signing
Full service repair
Rent collection
Accounting
Evictions
Inquire About our Services
(805) 489-5050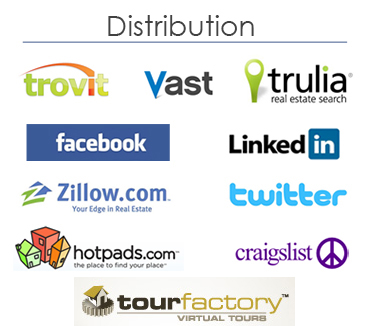 TESTIMONIALS
"They are knowledgeable professionals who looks out for our best interests. They find the right tenant and are available at all times and answers questions promptly. I recommend to anyone who is looking for property management."
- Client Testimonial
FREQUENTLY ASKED QUESTIONS
Q: Does the Office have an After-Hours Drop Box?

A:

Yes, we do! The side door to our office has a mail slot that you may use to drop off paperwork, payments, keys, etc. Please be sure to use an envelope.

Q: I did not have a pet when I moved in; may I have a pet now?

A: First, email your Property Manager of your request for a pet. Do not move a pet into the property without permission. Town & Coastal Property Management will contact the owner and submit your request. If the owner does allow the pet, an increased security deposit and fee will be required and a pet addendum must be signed.

Q: When I move out, what do I need to do to receive my full security deposit back?

A: We advise that you remove all personal belongings and clean the house thoroughly including floors, walls, trim, windows, bathrooms, counters, cabinets, appliances. All carpets should be shampooed. Gutters should be cleaned out. The roof should be free of leaves and debris. If you are responsible for lawn maintenance, then the grass and hedges need to be trimmed to a reasonable height and all beds should be free of weeds. We ask that all damages be repaired by a licensed contractor that is approved by Town & Coastal Property Management.
SHELL BEACH AREA INFORMATION
For tourists and Central Coast locals, this is one of the fun spots to come and park your car, then wander down the winding steps to the beach among the tidepools and coves. Kayakers love to launch from the gentle waters at Shell Beach, slightly protected by the natural curve of the coast from Avila Beach to the north.

In Shell Beach you can fish from the cliffs, sit on a park bench and look out at the expansive ocean, explore the sandy beaches and coves, or bring a picnic basket or your take-out sandwich to dine outdoors with sweeping views.

If you're looking for ocean view hotels, Shell Beach opened a luxury resort several years ago, Dolphin Bay Resort. It isn't cheap, but it is luxurious with suites the size of condos. Granite counter top kitchen and snack bar, a dining room table, living room with plasma television, washer and dryer, outdoor swimming pool, and another set of steps down to Shell Beach beaches are just a few amenities.

The main attraction in this little town are the vistas of the Pacific Ocean. Drive down to Ocean Boulevard where parking and a set of stairs provide access to the sandy beach below. There's a perfect lookout gazebo in a very small Margo Dodd park. Take a picnic basket and enjoy breathtaking sunset views.


Areas We Service